Quality Consulting & Pharmaceutical Manufacturing
Ashley Quality Consultancy Ltd. established in October 2006 by Miriam Holohan MSc,F.I.C.I. provides results driven, expert advice and support to Human, Veterinary, and Bio-Technology Pharmaceutical Manufacturing, and Wholesale Distribution client companies on a broad range of Quality, Regulatory Compliance and Technical issues.
Together, we will provide your company with the best support and advice, in a professional and collaborative way, to help you achieve your objectives in a regulatory compliant manner.
We expertly focus on Laboratories, Pharmaceutical, Biotechnology, API, Medical Device, and Advanced Therapy Medicinal Product (ATMP) companies.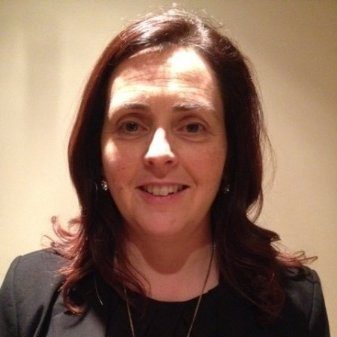 Company
Having in excess of 25 years Quality Management and QP experience within a highly regulated industry in both multinational and privately owned indigenous Irish Company's, Miriam and colleagues at Ashley Quality Consultancy (AQC) Galway Ireland, have extensive knowledge and understanding of the Regulatory and Quality needs of its clients in the areas of e.g. ISO 9000:2015 certification, Good Manufacturing Practice (GMP), Good Distribution Practice (GDP), Good Clinical Practice (GCP) and Good Pharmacovigilance Practice (GVP) guidelines.  We are committed to providing customized solutions to companies via a hands on consultancy approach, coaching staff, contract management for small and large scale projects to deliver client goals e.g. company licensing by the Health Products Regulatory Authority (HPRA).
As a partner of choice to leading Academic Institutions, Pharmaceutical, Veterinary and Med Tech Organisations, our goal in AQC is to impart our experience and knowledge to assist clients in maintaining and developing their compliance to GxP, thereby ensuring the quality, safety and efficacy of medicines provided by them.
Qualified Person (QP) batch release in accordance with EU requirements (article 51 of EC Directive 2001/83/EC and Article 55 of EC Directive 2001/82/EEC) on commercial and Investigational Medicinal Products (IMP) covering both sterile and non- sterile various dosage forms, including Liquids, Solid Dose (Tablets, Capsules, and Powders), Biotech Products and Advanced Therapy Medicinal Products (ATMPs).
Proven track record in the project management of achieving facility certification to GMP/GDP (MIA) by the HPRA for pharmaceutical manufacturing & distribution companies in Ireland, Europe, India and the Middle East.
Management of licensing requirements and QP certification of pharmaceutical products imported from outside the EEA including the UK as a result of Brexit.
QP release of Veterinary pharmaceutical products.
Quality, Regulatory & Validation Support
Examples of Quality /Regulatory Documents, we can prepare and or review for you include:-
Applications to Health Products Regulatory Authority (HPRA) for regulatory authorisations (e.g. IMP, MIA and WDL, ASR) and any subsequent licence variation applications.
Site Master File, Quality Manual and Quality Management System procedures development and review.
Clinical Trial Applications - Review of regulatory submission documents e.g. Investigational Medicinal Product Dossier (IMPD), and Clinical Trial Protocols.
Supply Chain Quality Management- Preparation of Quality/Technical Agreements covering various scenarios e.g. Contract Manufacturer, API , and Packaging Suppliers, Clinical trial stakeholder agreements and Service Level Agreements. –
Validation and Qualification Protocol development and review in addition to application of risk assessment tools (FMEA).
Pharmaceutical Wholesaling – Development and Implementation of quality management procedures and systems for product storage, distribution, and transportation. Provision of Responsible Person Services in accordance with Good Distribution Practice of Medicinal Products for Human Use 2013/C 343/01.
Ashley Quality Consultants provide a range of training programs to meet your needs. This includes standard training to satisfy regulatory requirements or we can provide tailored training to meet your specific needs. Training courses can be delivered at the client's site or off site. All training is assessed upon completion and a training certificate is issued to each participant for inclusion in the individual's training file.
We provide the following training /coaching services:
Quality systems e.g. GMP/GDP induction and annual retraining specific to Manufacturing, Distribution and support functions.
Regulatory Inspection preparation (including communication skills in an inspection).
Technical Training e.g. Contamination Control – Microbiological Considerations.
Quality System module training including Risk Management, Vendor Qualification, Change control, Documentation Management, Customer Complaints Product Quality Review.
Client specific training as required.
Provide certified Internal Auditor training (tailored to suit your facility) to enable your team to execute audits in compliance with the relevant standard e.g. GMP, GDP and or ISO standards.
Ashley Quality Consultants are trained lead auditors (IRCA) and have extensive global experience in the requirements for Pharmaceutical (including API, Solid dosage, Sterile and Biopharmaceutical, ATMP Manufacture), Veterinary and Medical Device companies (including combination products) and Pharmacovigilance service providers.
We will provide you with auditing support in the following areas:-
Introduction of Internal and External Audit programs – SOP preparation, audit schedule development in compliance with GMP, GDP, GVP, and ISO Standards e.g. 9001:2015, ISO 13485.
Initial qualification/due diligence audits of new suppliers including key service providers. Routine audits to satisfy your vendor management requirements. Audit locations include; Local- Ireland, UK, EU, USA, Canada, Asia, and Middle East.
API Supplier audits as per ICH Q7A and EU GMP Vol 4
Third party manufacturer audits (Tablets /capsules /liquids including sterile products) in compliance with GMP.
Sterilization subcontractor audits (Ethylene Oxide, Gamma and  E Beam)
Contract Laboratory audits  – Biological, Microbiology and Analytical Chemistry.
Warehouse distribution, storage and transport company audits.
Pharmacovigilance audits both internal and external on service providers.
Due Diligence audits covering e.g. Manufacturing, Storage, Distribution, Laboratories, and key service providers.
Simulated /mock audits in preparation for Regulatory Inspections – HPRA, and various Notified Bodies – NSAI.
Managing preparation for regulatory inspections and the provision of support during the actual inspection process.
Audit closure, follow up and compliance monitoring in association with the client, to ensure satisfactory CAPAs are implemented to address any non-conformances identified.
Ashley Quality Consultancy Ltd.
Cahercrea East,
Loughrea, Co. Galway,
Ireland. Eircode: H62DE48